EVERYONE!!! You have to try ABCmouse!! I have seen the commercials and contemplated getting it for Sophia for over a year!! It has been the best thing EVER!! Being an educator I thought all her learning would be from me (she is 4 for those new to our blog)! I have been in prep mode since Sophia was born...I want her more than ready for Kindergarten! This app has truly opened my eyes on so many other FUN ways she can learn!! She is excelling in areas she had previously struggled in! I can not rave enough about this app!!! And with a 30 day free trial you have to give it a shot!! You will not be disappointed!! We are HUGE ABCmouse fans over here!!!
Go try it out today FREE for thirty days at
ABCmouse HERE
Here is some more info from the peeps over at ABCmouse,
"More than 850 Lessons Across 10 Levels
The Step-by-Step Learning Path presents the full ABCmouse.com curriculum in a carefully designed program of more than 850 lessons in ten levels. As your child completes each lesson, he or she is guided to the next one and is motivated to continue learning by ABCmouse.com's Tickets and Rewards System."
The Reading Curriculum Includes:
Uppercase and lowercase letter recognition

Phonics

Rhyming words and word families

More than 450 books

and beginning readers

Sentence structure

Parts of speech
"ABCmouse.com's reading curriculum spans the entire range of early reading, from learning the names of each letter and the sounds they represent to being able to read books, starting with a few words on a page and gradually advancing to paragraphs. The curriculum for first grade also includes writing and language skills, such as sentence structure and punctuation, parts of speech, and practice with writing genres."
The Math Curriculum Includes:
Recognizing and counting numbers 1–120

The base ten system

Place value

Addition and subtraction

Names and attributes of 2D and 3D shapes

Length, time, and money measurement
ABCmouse.com teaches numbers, addition and subtraction, shapes, patterns, measurements, and more! Our games and creative activities make math fun while giving young learners the practice they need to build a strong foundation for success.
The Science and Social Studies Curriculum Includes:
The body and health

Plants and animals

Weather, climate, and the seasons

Earth's environments

Maps

Regions of the United States

The Solar System

Matter and its properties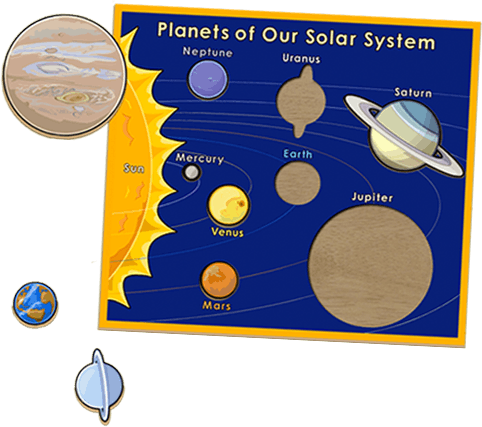 Science and Social Studies ABCmouse.com's science and social studies curriculum helps children understand the world they live in and inspires curiosity.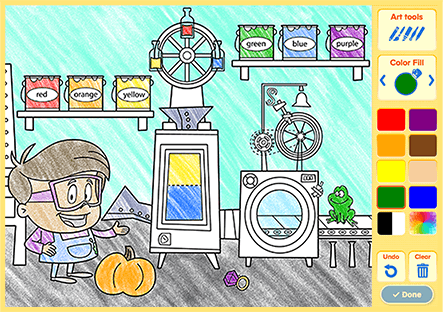 The Art & Colors Curriculum Includes:
Primary and secondary colors

Shades of colors

Paint-by-number activities

Number and letter dot-to-dots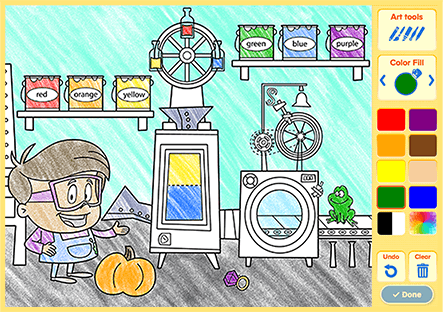 ABCmouse.com's unique drawing and painting program gives children of all ages the opportunity to use lines, shapes, and colors to create original works of art. Games, books, paint-by-number activities, and puzzles teach children to name and use a variety of colors.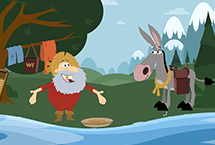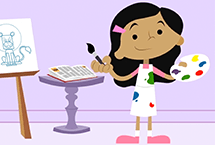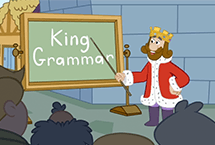 ABCmouse.com's curriculum includes hundreds of highly entertaining animated activities, each teaching a specific learning topic. From Prospector Paul discovering new letter combinations to King Grammar explaining proper nouns to his villagers, these animated videos engage children while they learn.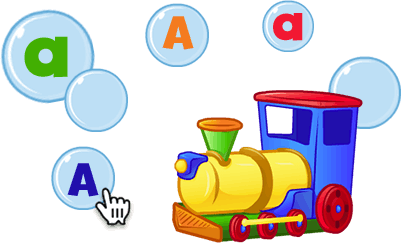 ABCmouse.com features hundreds of fun and interactive games, each designed to teach a specific educational concept. Your child can play games to learn the alphabet, to learn new words, to learn about numbers and shapes, and even to learn about the planets! Since all of the games on the site include voiced instructions, they are easy for even young children to learn and play.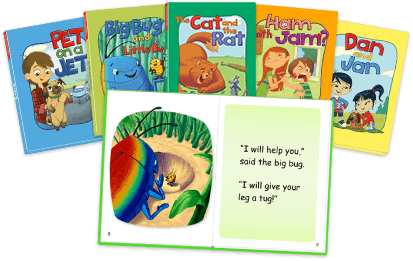 With more than 450 traditional and original stories and nonfiction books, ABCmouse.com's library opens a door to worlds of knowledge, adventure, and fun for children. Every topic of our curriculum—whether it is the sound of a letter, counting 1–100, the four seasons in the year, or
regions of the United States—is explained in child-friendly language in one of our library books.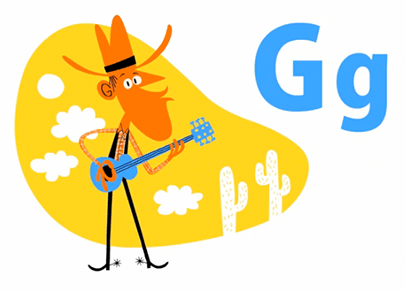 ABCmouse.com's music collection features original songs about every letter of the alphabet and many other topics of our curriculum, as well as newly produced and recorded children's classics. The variety of music on our site not only reinforces the other subjects but also introduces children to a range of musical styles and themes. Your child will love to sing along!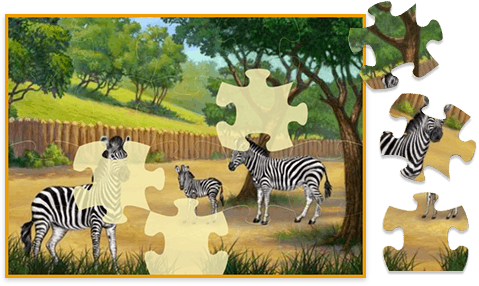 Find hundreds of jigsaw and cutout puzzles designed to help develop problem solving and critical thinking skills. Puzzles also help children remember important ideas and skills in reading, math, science, art, social studies, and music. There are puzzles for every letter of the alphabet, sight words, stories, numbers, shapes, animals, the base-ten number system, elements of fiction stories, and many, many other topics.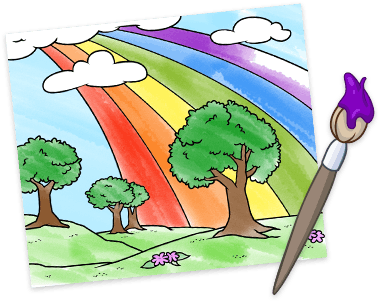 With many different types of art activities—including coloring pages, dot-to-dots, paint-by-numbers, traceables, and printables—ABCmouse.com helps children learn reading, math, and other subjects while they are expressing themselves artistically.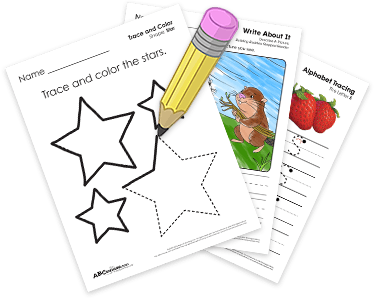 ABCmouse.com has more than 2,000 printable activities across reading, math, art and colors, and more. We encourage children to continue their learning offline with printable activities that include letter and number tracing, coloring, dot-to-dot pictures, paint-by-number drawings, mazes, and pattern recognition activities.
It's easy to see how much progress your child is making with the ABCmouse.com Progress Tracker. In addition to the display of total number of learning activities completed in each category (books, songs, puzzles, games, and art), there are easy-to-read graphs that show progress both by academic level and by curriculum subject.
ABCmouse.com encourages children to complete learning activities by rewarding them with tickets. Tickets can be used to "purchase" virtual items on the site, such as new fish for the classroom. The Tickets and Rewards System makes learning a game, and also teaches important math skills as children keep track of tickets earned and spent.
The avatar is a character that your child can choose to represent him or herself while on ABCmouse.com. There's a broad choice of avatar features and clothing, and other avatar-related items that can be purchased with tickets.
This review contains affiliated links although my opinions are one hundred percent honest and my own.

Don't forget to check out ABC mouse on....